About the Brand
Born from a university collection of the same name, R&MW was created for, well, you! What initially started with an interest in textile dying and a mild obsession with boho-chic styles, Rain & Moonwater has evolved into a lifestyle brand focused on bringing happiness through vibrantly hand-dyed items and complementary accessories. 
At R&MW, we know clothing and accessories are only one way to express yourself. It's our goal to create unique pieces that help you be you! The everyday you. The spiritual you. The bold you. The soft you. The brave you. To be with you on your journey of being authentically you.
Now that you know why we're here for you, let us tell you more about who we are!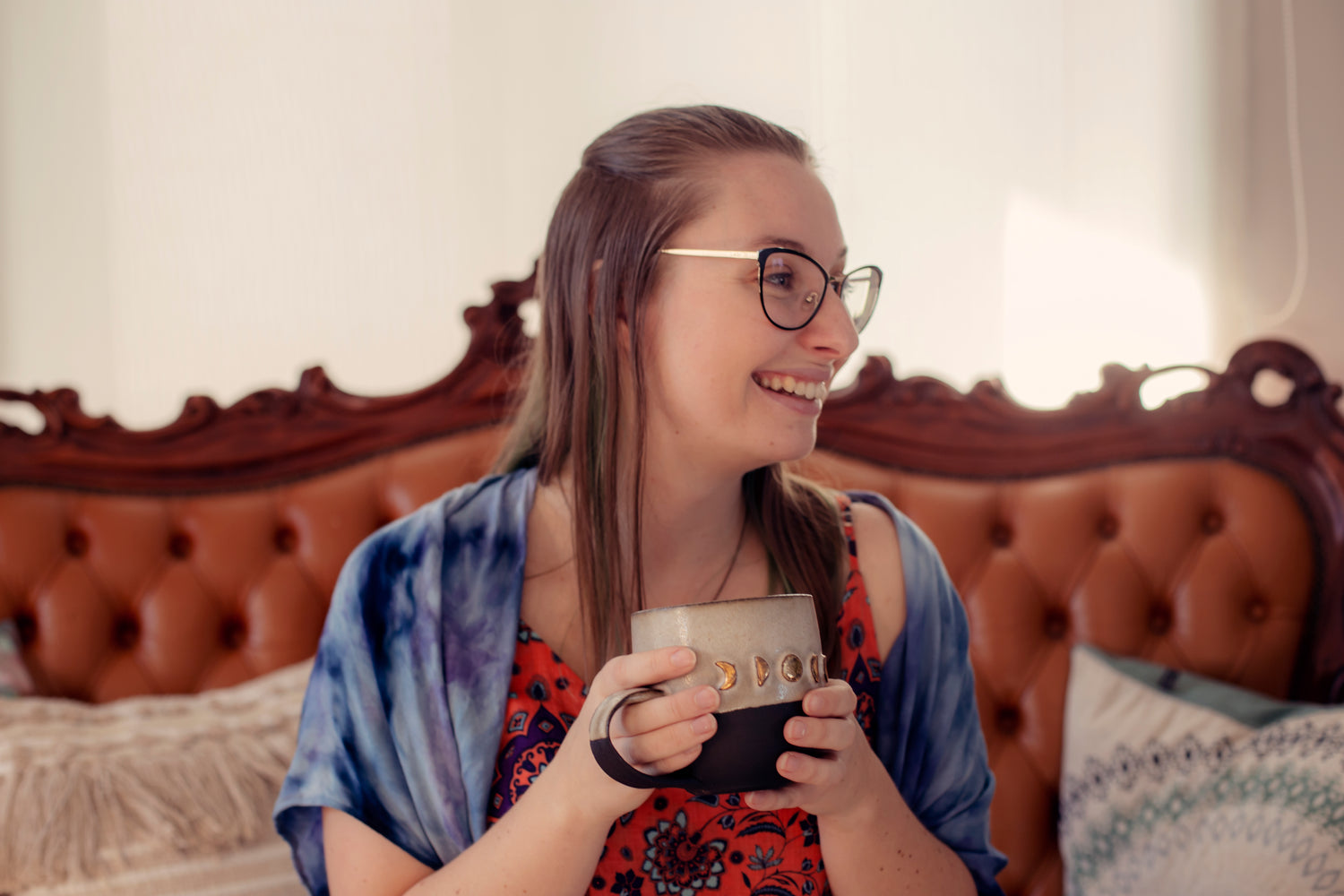 Behind the Name
Meet Charlotte, the designer & creator of Rain & Moonwater. A free spirit herself and astrologically ruled by the moon, Charlotte is on a personal journey of finding and spreading happiness.
Based and making items with pure intentions in Ottawa, Canada, Charlotte from her studio alongside her fur baby!
Allow us to introduce you to…
Ellie Bo Bellie is a 15 year old Toy Manchester Terrier,
and the best sidekick a girl could ask for. Growing and evolving together over the years, Ellie has been a huge part in the creation of R&MW as our brands mascot and our designers inspiration & drive. We're obsessed with her, isn't she adorable?! 
Okay, we might be a little bias - but can you blame us?!
Let's kickstart your obession!